Welcome to Japanese Forum on Japuzzle!
Unfortunately, the entry page is written in Japanese. But don't let it make you shy. I'm sure you can submit your message if you study the diagram below.
HOW TO SUBMIT YOUR ARTICLE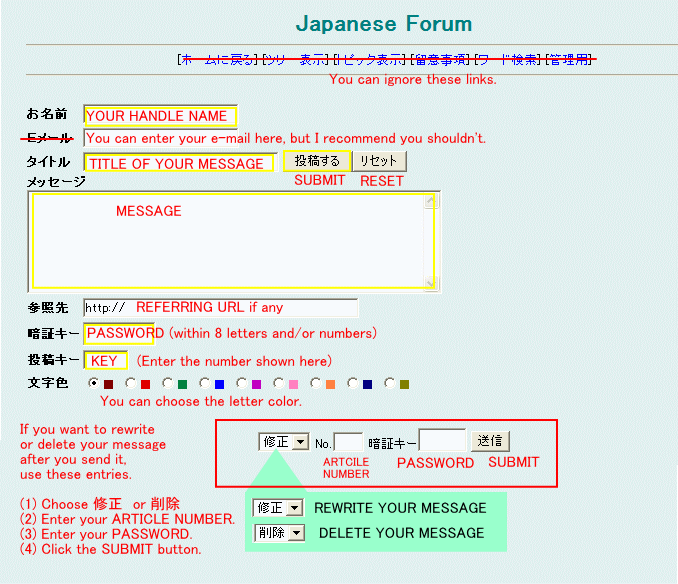 HOW TO BACK TO THE HOMEPAGE
If your article is properly processed, the page shown below will appear just after you submit it.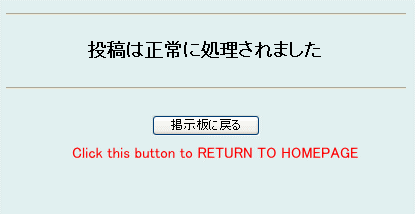 HOW TO RESPOND THE ARTICLE
If you want to respond to the article, click the button shown below.